Why are inspections important?
Many people spend $400 on a RACV inspection prior to purchasing a car valued between $5,000 and $30,000, yet they neglect to apply the same caution when purchasing a property.
A building inspection will cost you between $395 and $595 depending on the level inspection required, and is one of the single most important steps you should do before you proceed to sale.
What we inspect …
Building Inspections
A thorough investigation and assessment of the condition of the building to identify any major structural issues, defects or maintenance issues.
Pest Inspections
A thorough investigation to detect evidence of active or past damage from termites and borers. The inspection is assisted with specialized tools including the latest technology in thermal imaging.
Did you know …
Termites are found in every suburb of Melbourne and throughout all of Victoria. Refer to the CSIROTermite Report on Melbourne.
Subterranean termites are by far the most destructive timber pests in Australia and termite surveys conducted find that one in three homes in Australia will be affected by termites at some stage.
We inspect all areas of a building (subject to safe access limitations) to ensure they are structurally sound before you commit to buying, and will include: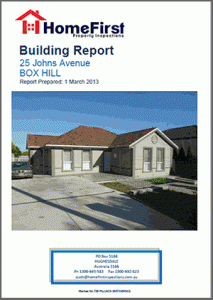 Insurance …
For peace of mind and protection, we have insurance cover of $5,000,000 public liability and $1,000,000professional indemnity.
Qualifications …
Over the last 32 years on I have worked with many tradesmen including tilers, carpenters, cabinet makers and electricians, and that experience has allowed me to learn in detail about all the different trade areas.
This is important as many properties can be dressed up for sale and only an experienced eye can detect the faults. And to be honest, your 30 minute walk around compared to my 1½ to 2 hour thorough inspection isn't going to see the problems.
Crawling under sub floor spaces and through roof voids is the only way to locate hidden problems using a trained eye.
To assist me in my inspections, I use the latest technology equipment: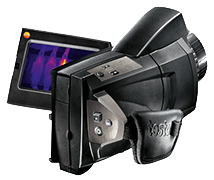 Computer Tablet Reporting which includes camera images added to the reports that highlight problems. This professional on the spot clear report writing allows the reports to be sent the same day.
Moisture Meters to determine hidden damp areas behind different surfaces.
The latest Thermal Imaging. I have a Certificate 

1

 in Thermography. Many inspection firms own thermal imaging cameras but do not hold a qualification or are even trained in using them. Without this training and experience, the equipment is virtually ineffective.
Another important benefit using Home First Property Inspections is that I also have a licensed plumbing background. This expertise is charged as an extra with most building inspection companies for specialised reports on water damage from surface drainage, roof drainage and wet areas.
I look forward to meeting you so please call me now on 1300 693 583.